Jetting Air Blown Machinery
Blow gun and Blowing Machine combine robustness with low weight
Can use easily without tools and they are fitted with all the functions you need
Machines are constructed to work without problems out in the field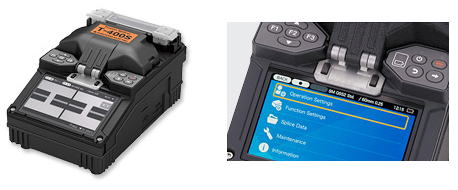 T-400S - Active Clad Alignment fusion splicer
Carry out your mission as fast as possible
All your FTTx splicing done with one machine
Simple operation with brand new user interface
SumiCloud™ - Enhance your fibre optic splicing experience
SumiCloud™ is a powerful tool that supports your fusion splicer in the field. Using your smartphone, your splicer connects to the internet and Sumitomo's cloud services which include data management, asset management, firmware updates and maintenance support.
Enjoy a new generation splicer experience with SumiCloud™.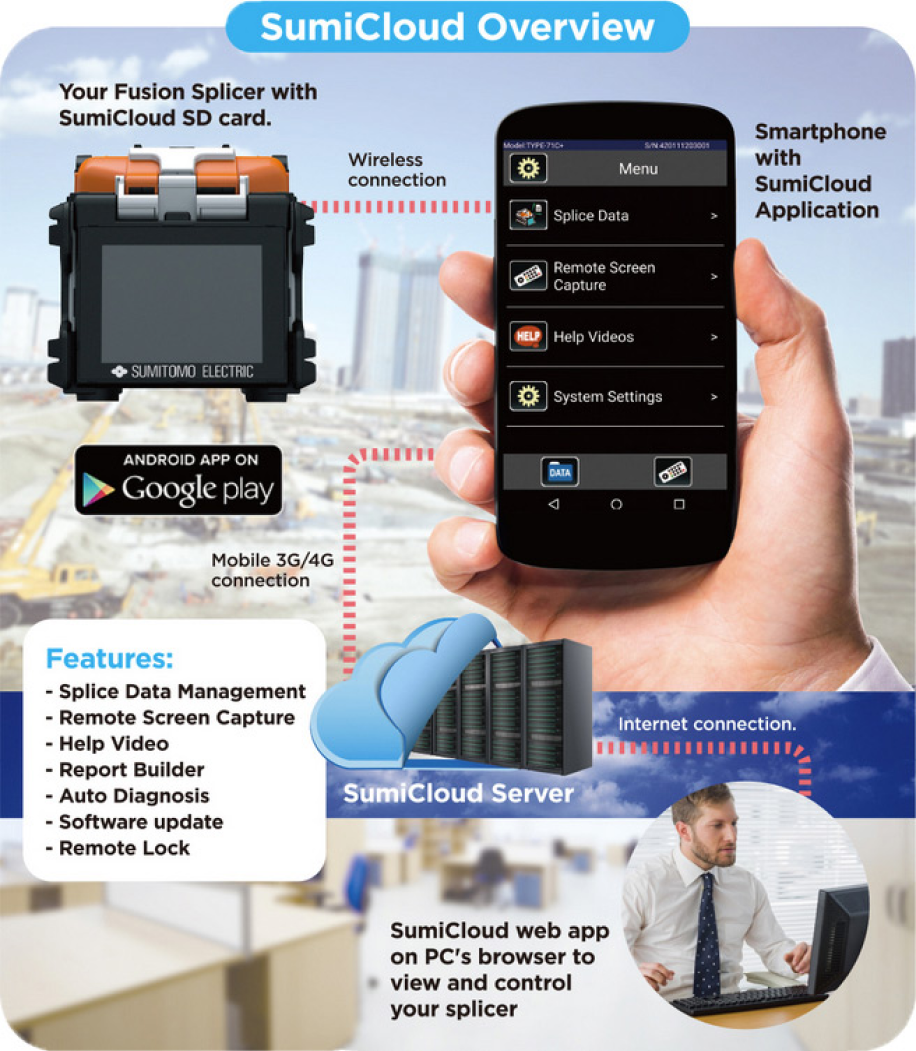 Smooth and secure support for field operators using SumiCloud™ smartphone app and for managers using SumiCloud™ web app.
SumiCloud™ delivers benefits to all TYPE-71C+ users: telecom carriers, installation contractors, rental companies and maintenance offices
Splice Data Management - Real time data sharing on your smartphone and web browser
Remote Screen Capture - Capturing real-time splicer display for better support
Help Videos - Wide range of help videos to support user training and proactive maintenance
Report Builder - Finish up your field report by several taps on your smartphone
Auto Diagnosis - Remote health check to minimize troubles in the field
Software update - Keep your splicer firmware up-to-date with the latest version to ensure optimum performance
Remote Lock - Lock and unlock your splicer for safety and security